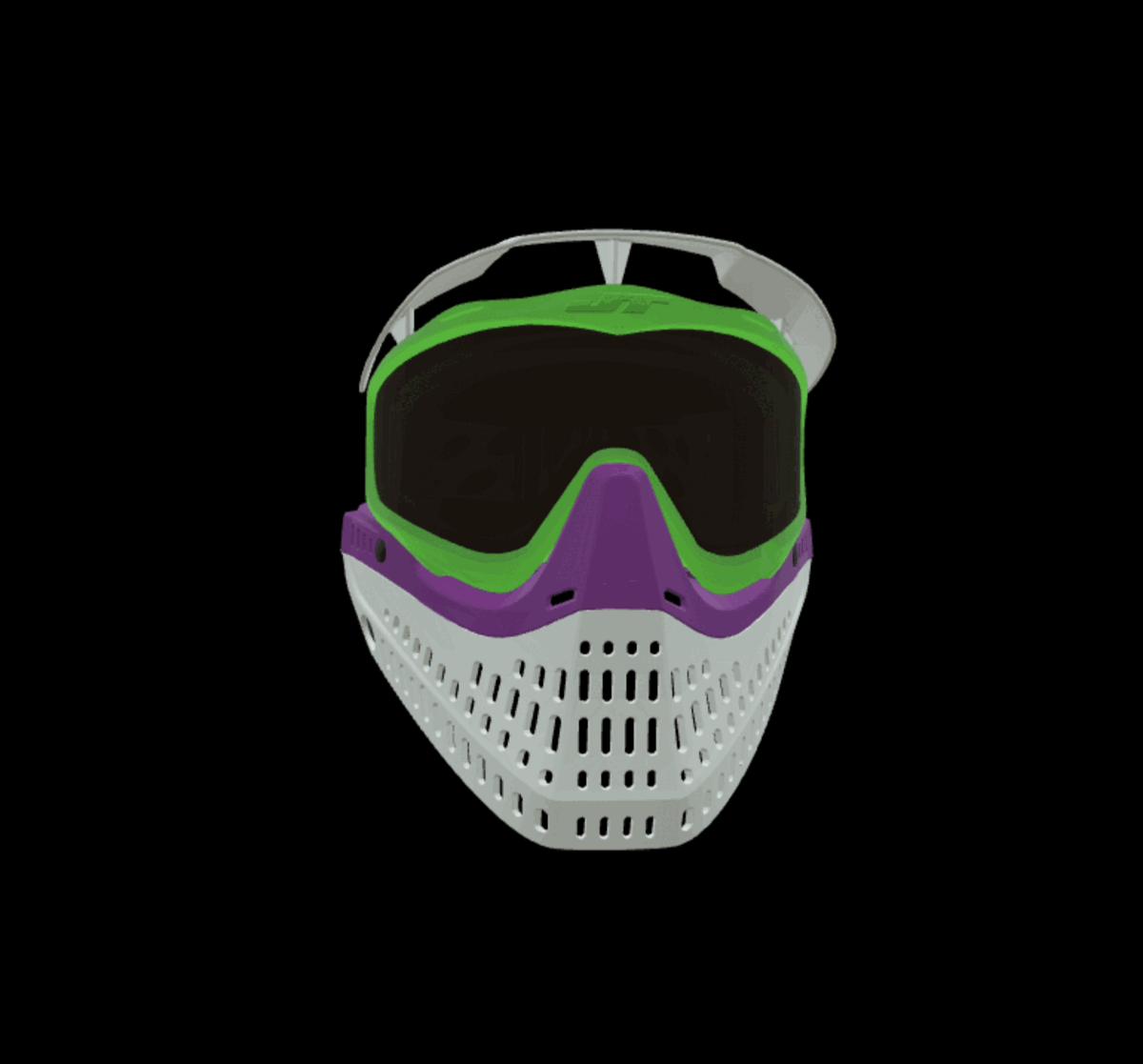 Custom JT Proflex Paintball Mask
Bring your unique Proflex Design to life by building your own. Use our Custom Goggle Builder to design and put together your own Proflex and and walk in the field standing out with your own unique design!
Proflex goggle systems are built for the professional and are hands down "the most comfortable goggle system in the world." Built on a timeless design, the Proflex goggle provides superior face protection using unique insert molding technology, giving the player a rigid upper section for maximum eye protection, while offering a soft flexible lower jaw line that allows the player to conform and move easily. The optically correct Spectra lens offers a 260° field of vision in a fog-free, dual-pane/thermal construction. Soft ear pieces and a removable visor are also standard on all Proflex models.
Features:
Fog resistant 260° Spectra Thermal lens system
Insert molding technology
The most upgradeable modular goggle system in the world
Rev 2.0 Soft ear pieces for added comfort
Compatible with JT Vortex II fan
Removable visor